Moringamart.org
A MARKETPLACE...
Filled with hope and possibilities
Where everyone's heartbeat begins with Moringa and Moringa products
A GATHERING GROUND...
Where diverse world's Moringa sellers and buyers come together
And connections are made
AN AMBITION...
Working with all Moringa stakeholders to build something new
To better more lives
Bringing health, hope, healing and wealth
FOR ALL
We are young social entrepreneurs from India the Homeland of Moringa, that are extremely passionate and excited about the potential of the amazing Moringa plant to eradicate poverty and malnutrition, secure energy security through biofuels and provide millions of people with the best nutrition that nature has to offer.
Very rarely in life do you come across a cause that can truly expedite change in a manner that empowers people and drives economic transformation. We feel privileged and at the same time responsible to implement and champion, what we like to call MORINGA REVOLUTION
Our VISION is to enable rural communities to actively developed themselves by growing this amazing plant, while making Moringa a household name.
Our MISSION: To empower Moringa growers and produces to be productive and successful
We will do everything in our power to realize vision and Mission.
There is why we have launched a global marketplace exclusively for Moringa products to achieve all of this with growers, produces, buyers and educators- a small but solid step in right direction
A letter from our founder
We are at the amazing but at right stage of entire value chain of moringa industry. As a leading moringa research and development organization working on Moringa since 2003, we have developed finest varieties and that have amazing scope in in all moringa growing countries."
We are Implementer, and Passionate Scale Up Expert as Moringa Business optimizer. ABC is transforming the Moringa Sector from concept to commercialization with its IPR knowledge, enhanced cultivar, experience, and expertise in this very technical. We help clients improve decisions, sharpen their thinking, and drive their business forward.
The Moringa industry has tremendous opportunities in the years ahead and well into the future, and I have never been more excited to be part of this amazing industry.
Global Moringa business has evolved into a highly diverse sector, with operations that range from small subsistence farms to large multinational holdings. Farmers' products are sold fresh in local markets, but also across the world through sophisticated and modern value chains.
The dire need
Quite some past, our clients repeatedly have been requesting for marketing of their Moringa Products. The Covid-19 era given us opportunity to rethink and work on the on the especially important issue. Being a forward-thinking entrepreneur, we decided to utilise the opportunity for betterment of our Moringa fraternity as the crisis offered many opportunities for growth.
The ABC has become aware of the problems facing Moringa businesses and these involve suppliers and buyers of Moringa Products Globally.
From New Farmer to entrepreneurs
The eureka moment came amid COVID-19 crisis, when we saw a large number of moringa entrepreneurs looking for a standardised platform to work and monetise with personal fulfilment and the enormous scale at which companies were looking for a single point to sell their Moringa products worldwide. We then went onto create a platform connecting the two Moringa seller and buyer
Just to facilitate our Moringa community and connect them with commerce, we have been working on launching a dedicated online Moringa marketplace that assists moringa growers, developers, processors, manufacturers, suppliers, exporters, and buyers to trade with each other at a common platform
Thus, the Global Moringa Marketplace moringamart.org was born for connecting community and commerce
We are building a vibrant network for all Moringa stakeholders from a small farmer to a big manufacturer based only on Moringa industry niche.
Take a look around our site, and you'll see that this platform is a dream place to all the moringa stakeholders—big and small—who want to change the face of the industry. I look forward to continuing this journey with you all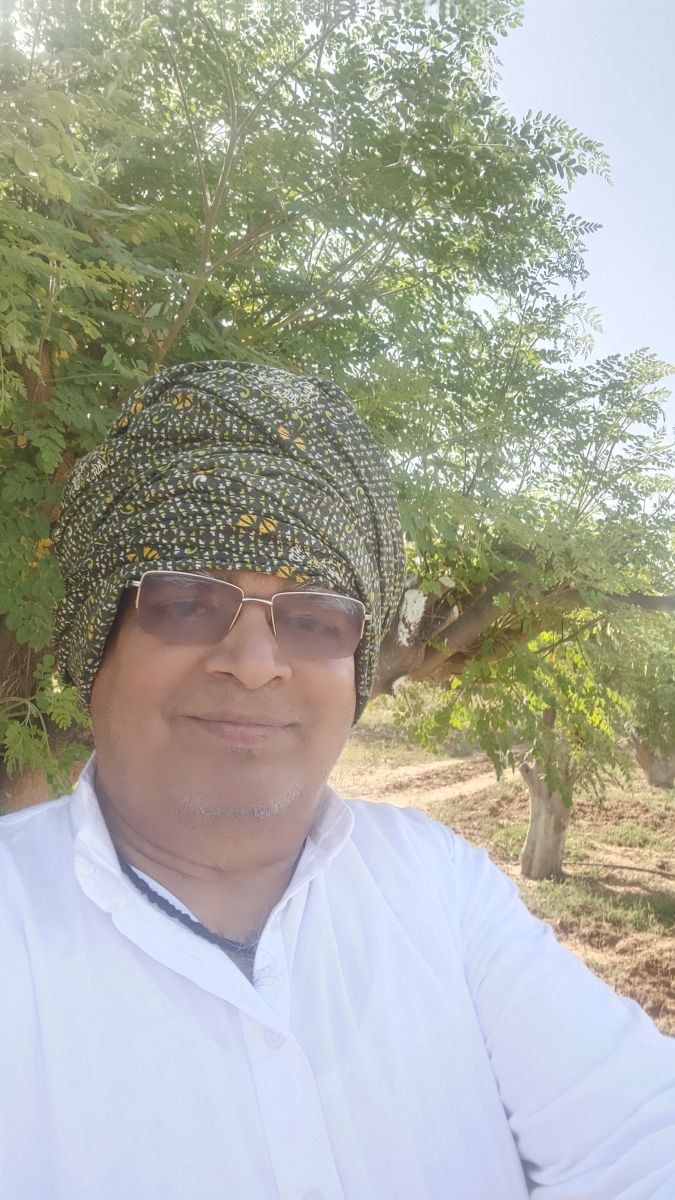 With best wishes,  Dp maharshi